Search engine optimisation is important to ensure your website can be found.  There is no point having the greatest looking site if nobody knows it is there.
Search Engine Optimisation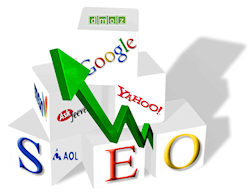 Unified Systems can help you refine your website to make it easier for search engines such as Google to find it, and improve it's ranking.  We can help make your website more relevant to search engines and your end users. 
We'll show you how to use your site analytics to improve your search engine rankings as well as increasing traffic coming to your site. 
We can help with
Submitting to Search Engines
Content Optimization 
Keyword Management
Optimized URL's 
Analytics