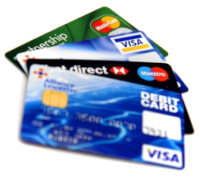 Want to sell your goods or services online?
These days customers expect to be able use their credit card to make instant purchases online, if you aren't doing this you can bet your competitor is!
Unified Systems has helped lots of clients add credit card processing to their websites, and we can do it for you.
We can support many different shopping carts, and can use both 3rd party processing like PayPal and merchant services accounts through your own bank.
Contact Us and we can help find the best solution for you and your website.