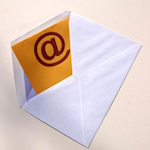 Need to communicate with your customers?
Unified Systems is a Microsoft Partner and can help you get your business running on the Office 365 exchange email platform.
Having Unified Systems handle your email hosting with access to the full Microsoft Office 365 Plans gives you access to top class email services. Full Spam and Virus protection is available as standard on all our accounts, as is Microsoft Outlook for the Web access and access via Exchange email clients.
Office 365 Exchange Email
Microsoft Office 365 Exchange Email allows complete integration between the mail server and your email client.  Features here include calendar, contacts and mailbox sharing, automatic sycronisation between webmail, Outlook and even your smartphone. Perfect for users who work on the road, or organisations sharing email resources, this is email as it was meant to be. All mail is hosted on Microsoft's Office 365 servers with massive 50GB+ mailboxes.